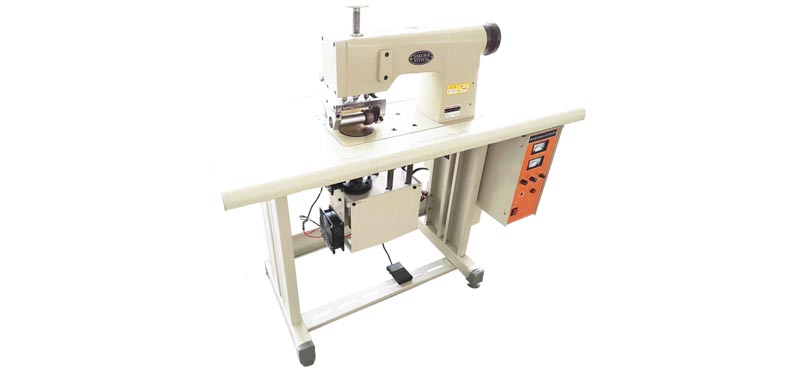 S-UT50 ULTRASONIC PRESSING MACHINE SAKURA-STITCH
Mainly used in the lace clothing, surgical gown, synthetic filter bags, hair decorations, satin packaging, raincoat, tablecloth, bedsheet, pillowcase, quilt cover, handkerchief, ribbon, disposable medical gowns, hook and loop cutting, non-woven bags, and shower curtains.
This machine is using ultrasonic energy to cut, weld, seal, seam perforating, and emboss. It removes the need of needle stitching and sewing thread, reducing material cost with higher production efficiency. It will cause no stitch wrinkle and no shrinkage. Very convenient use and user friendly. It does not produce any spark, and smoke, which is safe for production.