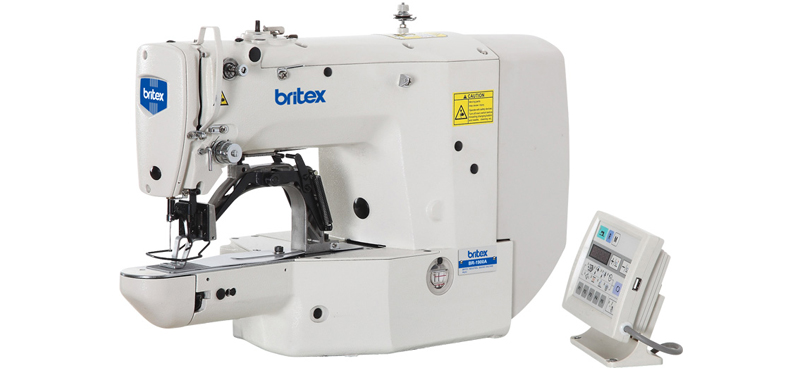 BR-1900ASS
Direct Drive Electronic High-Speed Bar Tacking Sewing Machine - Brand: Britex, Model: BR-1900ASS. 01 Needle, auto trimmer and bottom thread function (by pneumatic or electronic).
- Auto Foot lifter device.
*** Application Suitable for Senior the hem of garment, bag, trademarks, non-woven handbag handle reinforced seam, jeans, knitted clothing, womens underwear and others bar tacking sewing. The machine equipped with mini type energy servo motor, the power consumption by 50% reduced compared with the traditional model.
*** Feeding device adopt two high quality pulse motor. exactly configuration, code device monitors anytime and with high precision controlling and automatic operation.
*** Adopting auto trimmer and bottom thread function. Perfect auto trimmer and clipping thread, in order to make the same quality. Otherwise saving the cutting time, improve the efficiency of the seaming.