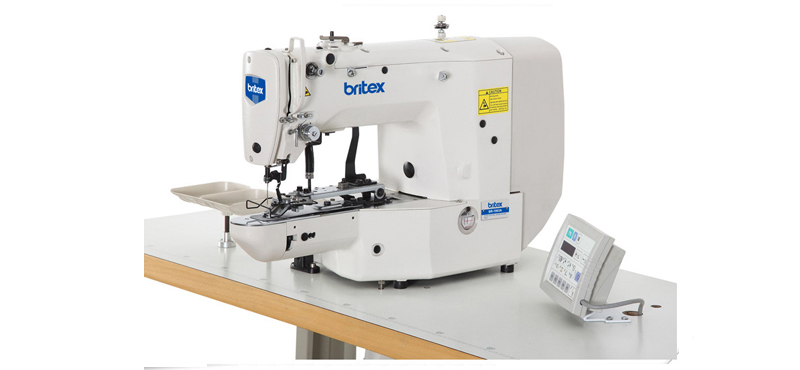 BR-1903A
High Speed Electric button sewing machine - Brand: Britex, Model: BR-1903A. Maximum sewing speed up to 2700 rpm. New pulse motor lifting structure could be shifted from one way to two ways, improve the speed of needle cutting and automatic presser foot lifting. Reduce the time required for bar tacking.
- New structure of needle cutting transmission device to ensure low noise and shorter needle left on the fabric after cutting.
- Needle grasping device effectively prevent surface line leap.
- Advanced dry machine head technology. Eliminate the risk of pollution of the materials.
- Direct adjustment on the control panel to change the position of button holes.
- Enhanced durability of joint, eliminate the risk of thread break and strike on the button
- Control panel easy to operate, number of patterns could be put easily. Easy to adjust button interval by zoom in and zoom out function.
*** Genuine Machine, 100% Brand New.
*** Mechanism Warranty time: 12 months, applied for all mechanical mistake by Producer.